Field Trial Competition
This is the elite in the Field sport competition.  Dogs are trained to an extraordinary high level, broken into two categories, Novice Stake and Open Stakes.  Novice Stakes are run for Novice Dogs, mainly young dogs who with success move into the Open Stakes.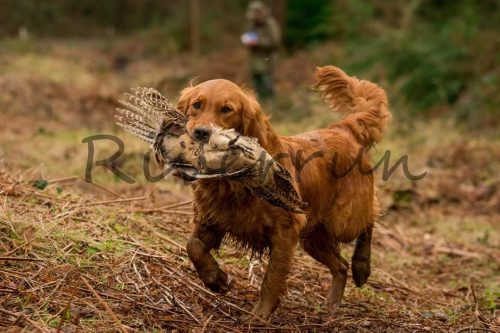 All dogs when competing in Field Trial Competitions are required to sit in line during a Drive.  A Drive being where live birds are driven over a row of Guns who attempt to shoot the birds as they fly overhead.  The dogs must remain steady at all times, sitting quietly in line beside its handler.  If the dog "breaks" moves away from its handler or if he squeaks, barks, whines the dog is eliminated.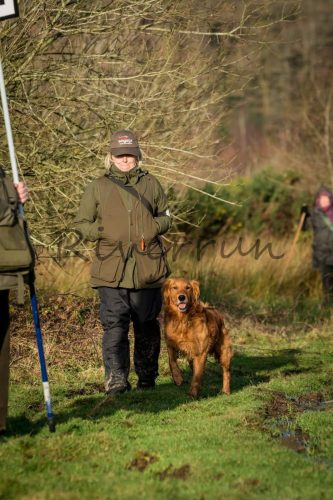 All game retrieved must be retrieve to the hand of the handle and uninjured by the dog.  This is checked by the Judge on the day, immediately after the dog has retrieved the bird.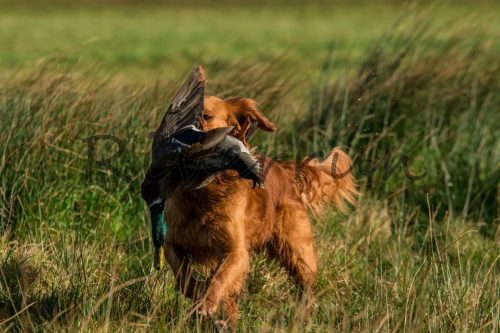 Working Test
Working Test are based on the same principles as Field Trials, only the dogs are tested on Dummies and Cold Game.  The majority of Working Tests are run during the summer months.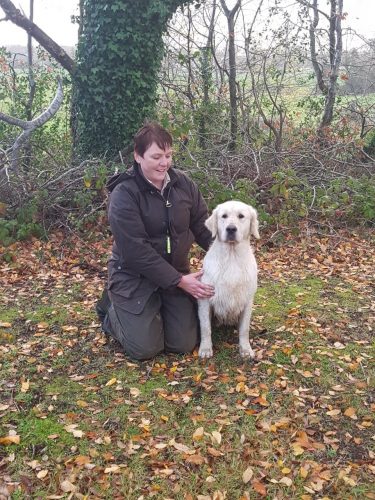 Show Gundog Working Qualifier
If you have a Show Dog who regularly picks up or accompanies it owner/handler rough shooting and would like to get him or her their working certificate you can enter your dog in an Open Field Trial for Retrievers, once your dog has won at least 1 Green Star in the show Ring.  To successful complete the test, your dog must be able to sit in line without a lead for a portion of the time during a drive.  He must remain quiet and still. He must retrieve shot game from the Open and from Cover and finally retrieve shot game from water, where he must freely demonstrate his ability to enter water and swim.
If your dog successfully completes his test and has become a Show Champion, he/she will then become a Champion of it Breed.
Picking Up
We are fortunate in our club that we have members who "pick up" on a regular basic through the shooting season.  Picking Up is working your dog on a Driven Shoot.  The dog and handler will line out behind a row of "Guns" and pick up any Game that is shot.  The dog must have an excellent nose for finding game, be obedient to its handler's commands, freely pick game from land and water and retrieve it to the handler and have no fear of Gunfire. These days out picking up are greatly enjoyed by the dogs and humans alike.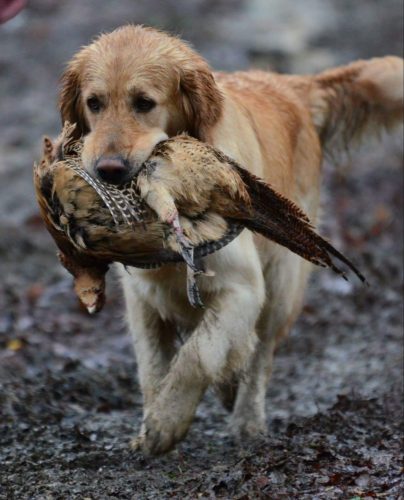 All Competitions are licenced by the IKC, Driven Shoots are held at many locations in Ireland and are mostly privately owned.
If you would like more information on working, please email grsoisociety@gmail.com
Photos copyright @riverrunkennels- thank you Mary Murray for these beautiful photos